https://livinglabproject.ca/wp-content/uploads/2019/09/living-lab-logo-blue.gif
0
0
Talen Rimmer
https://livinglabproject.ca/wp-content/uploads/2019/09/living-lab-logo-blue.gif
Talen Rimmer
2020-04-16 16:17:09
2020-04-16 16:26:18
Community Water Lab
Project overview:
The W̱SÁNEĆ community are now unable to harvest shellfish in much of their home territory. They have, for many years, voiced their concern about the continued degradation of the marine habitat, the effects on their food supply and the wider health of the community. The W̱SÁNEĆ maintain that such effects constitute an unjustified infringement on their constitutionally protected right to fish as formerly as set out in the Douglas Treaty of 1852.
This project aims to respond to th​ese concerns by engaging community, non-profits, governments of all levels and First Nations in a collaborative approach to restore shellfish harvesting in a targeted site at Coles Bay, which is adjacent to BOḰEĆEN, one of the W̱SÁNEĆ communities.
Water quality monitoring at Coles Bay:
Recently, the Living Lab team tested water quality at Coles Bay, with the objective of beginning to consistently monitor the area for E. coli contamination, as well as other potential degradation that prevent shellfish harvesting. Below is Hayley, Living Lab Science Intern, testing water quality at the Bay.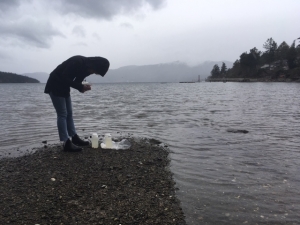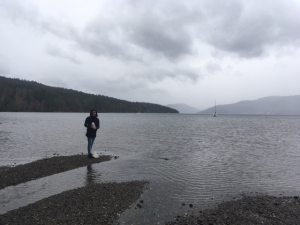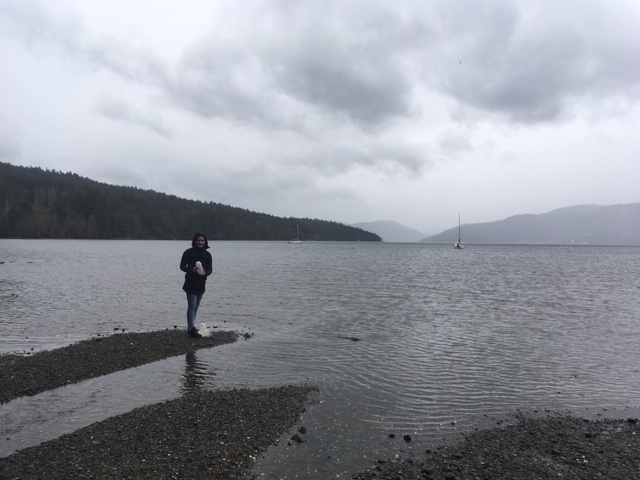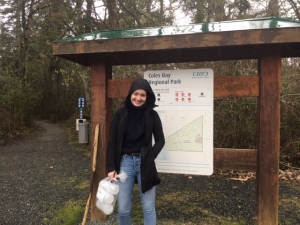 https://livinglabproject.ca/wp-content/uploads/2020/04/IMG_0385.jpg
480
640
Talen Rimmer
https://livinglabproject.ca/wp-content/uploads/2019/09/living-lab-logo-blue.gif
Talen Rimmer
2020-04-03 22:45:36
2020-04-03 22:48:57
Coles Bay Project – W̱SÁNEĆ Territory

Living Lab's 2019 Eco-Culture and Science Camp was our first regional effort,  building on last year's  2 day Songhees Academic Youth Leadership (SAYL) – UVic  Camp.  16 youth aged 11-18 from Songhees, WSANEC and other indigenous nations from across Canada – and who now live in Coast Salish territory – came together with a diverse adult facilitation team  to enjoy two action and fun-filled days on and off campus.  Elders  Skip Dick and Frank Joseph (Songhees) and Earl Claxton Jr. (WSANEC) guided the youth and they experienced  ecological , cultural and biological diversity and hand –on learning on the beach and in the forest.  Swimming, ice cream, eco-art, and the amazing movie The Great Bear Rainforest at the local IMAX Theatre which features eco-cultural restoration and monitoring led by coastal First Nations was included. Feedback from the youth suggested (yes) more hands-on activities, options for different ages and exploring the creation of a year long club and/ or monthly activities.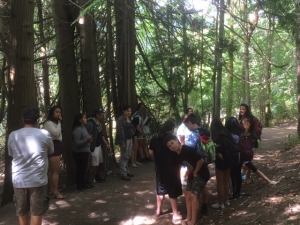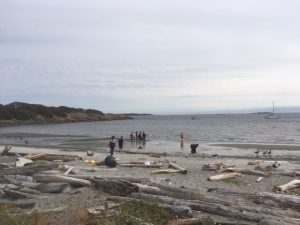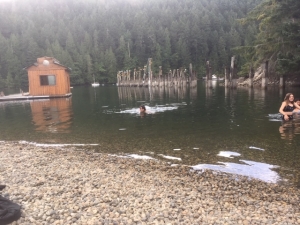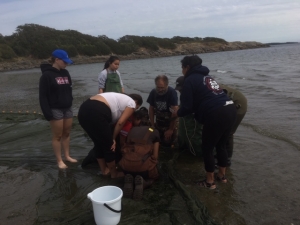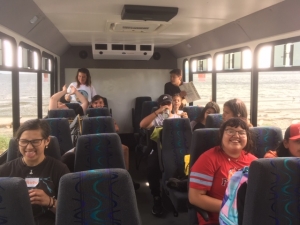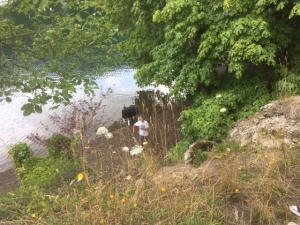 https://livinglabproject.ca/wp-content/uploads/2019/08/IMG_9784-1.jpg
480
640
caorda
https://livinglabproject.ca/wp-content/uploads/2019/09/living-lab-logo-blue.gif
caorda
2019-08-29 14:22:55
2020-04-03 22:52:43
Living Lab Eco-Culture and Science Camp – July 2019