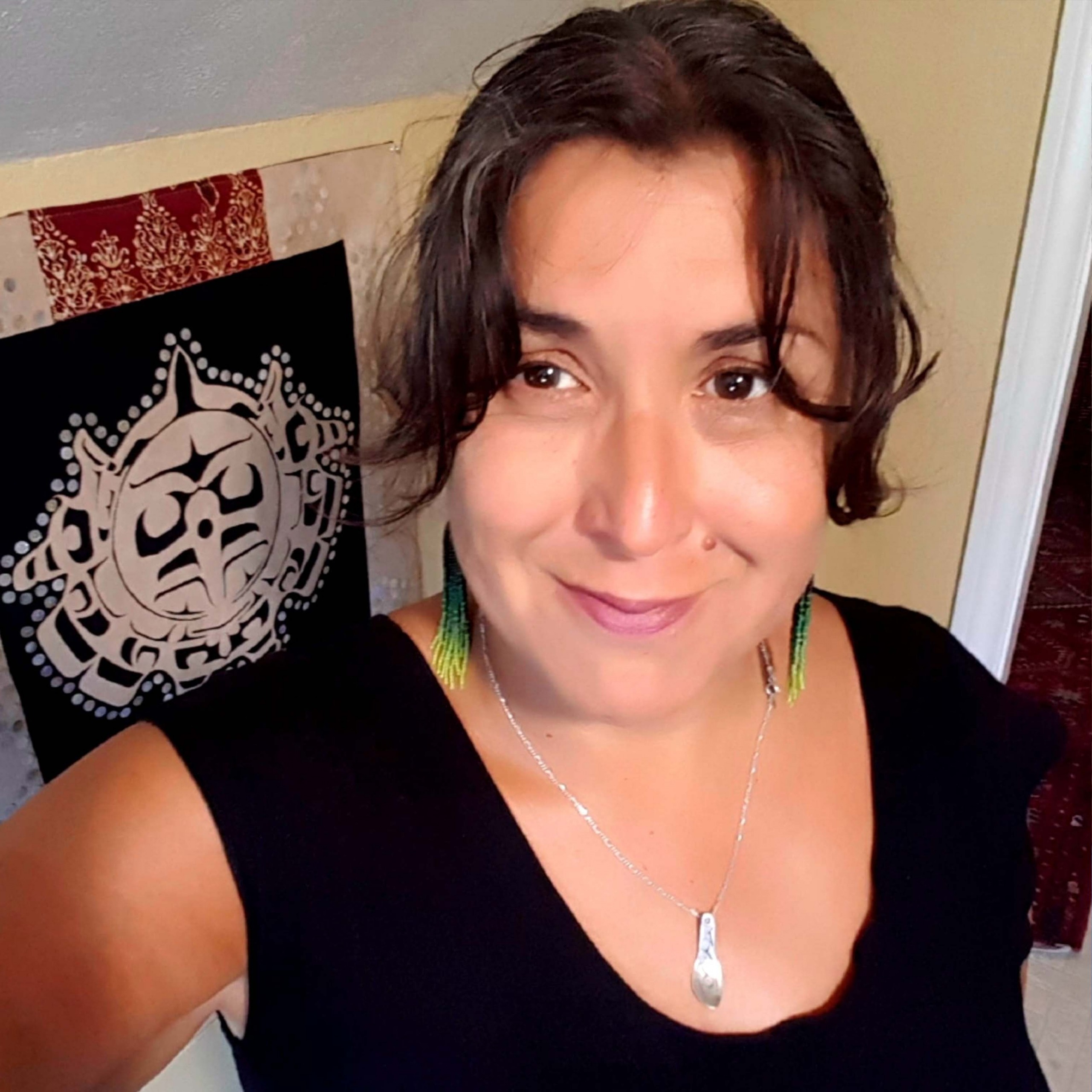 Indigenization Coordinator, Camosun College
Nugwa'am ɁIxcəmga. Gayutɫan lax Gwa'yasdams. My Kwaḱwala-given name, Ixcəmga, was given to me by my Coon family, from the village of Gwa'yasdams, of the Kwiḵwa̱sut̓inux̱w Nation. My mother is the later Louisa Lyall (nee Coon). My English name is Ruth Lyall. My father is Ron Lyall, who is second-generation Canadian, from England. I have been a visitor in WSÁNEĆ and lək̓ʷəŋən territories almost all of my life, having moved here in 1977, and I am very grateful to these lands, waters, skies and people for being such generous and gracious hosts.
I am a member of Eyēʔ Sqȃ'lewen, the Centre for Indigenous Education & Community Connections (IECC) team at Camosun College. I have worked in diverse areas of Indigenous Education, within post-secondary, for 20 years. I have worked as an Indigenous student advisor, Elders Voices coordinator, coordinator of community-based partnerships with local Nations, and teaching faculty of Indigenous studies. I am currently in the role of Indigenization Coordinator.
I am honoured to participate in the Living Lab project, as its goals and principles/values align with my respect and admiration for the local Nations and their resurgence efforts in uplifting Indigenous knowledge and inherent rights to/use of traditional lands and waters. In moving towards Indigenous sovereignty, I believe it is important to be led by Indigenous voices and that we, as educators, provide learning opportunities that support Indigenous capacity and self-determination.
https://livinglabproject.ca/wp-content/uploads/2022/03/RuthLyall-scaled.jpg
2560
2560
LivingLabAdmin
https://livinglabproject.ca/wp-content/uploads/2023/02/Living-Lab-Logo-WebIcon-copy-300x300.png
LivingLabAdmin
2023-08-27 22:28:02
2023-08-28 20:16:23
Ruth Lyall