Chopped Songhees Chefs planned and prepared a Traditional Foods Feast for our SAYL – Living Science Lab.
Under the leadership of Esquimalt High Schools Chef Brandon Aris – Head Chefs Winnie Sam and William George planned the menu Assistant Cook's were Phoenix Clark, Roy Louie and Logan Louie.
In the photo left to right: Roy Louie, Winnie Sam, William George, Logan Louie, Phoenix Clark and Brandon Aris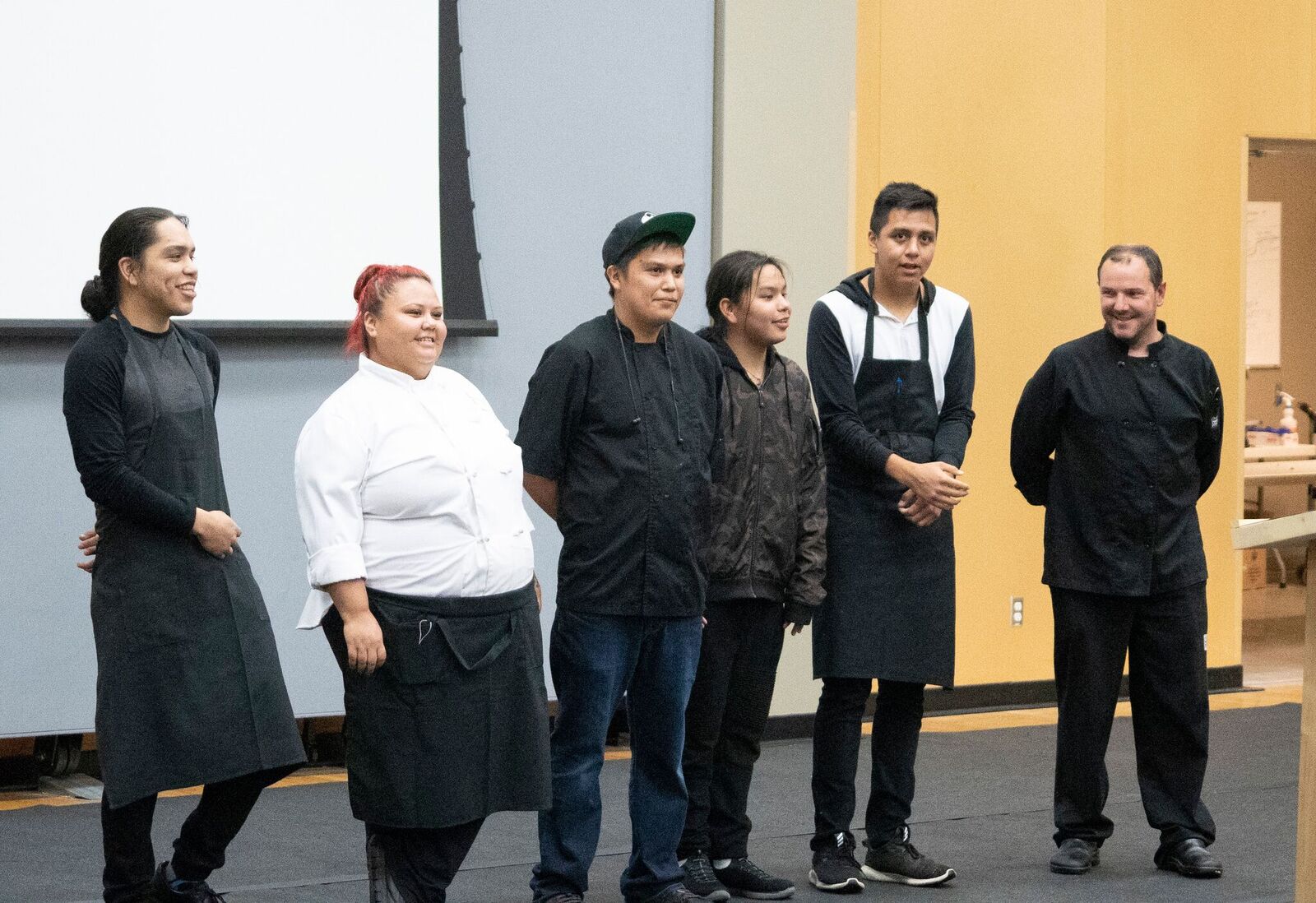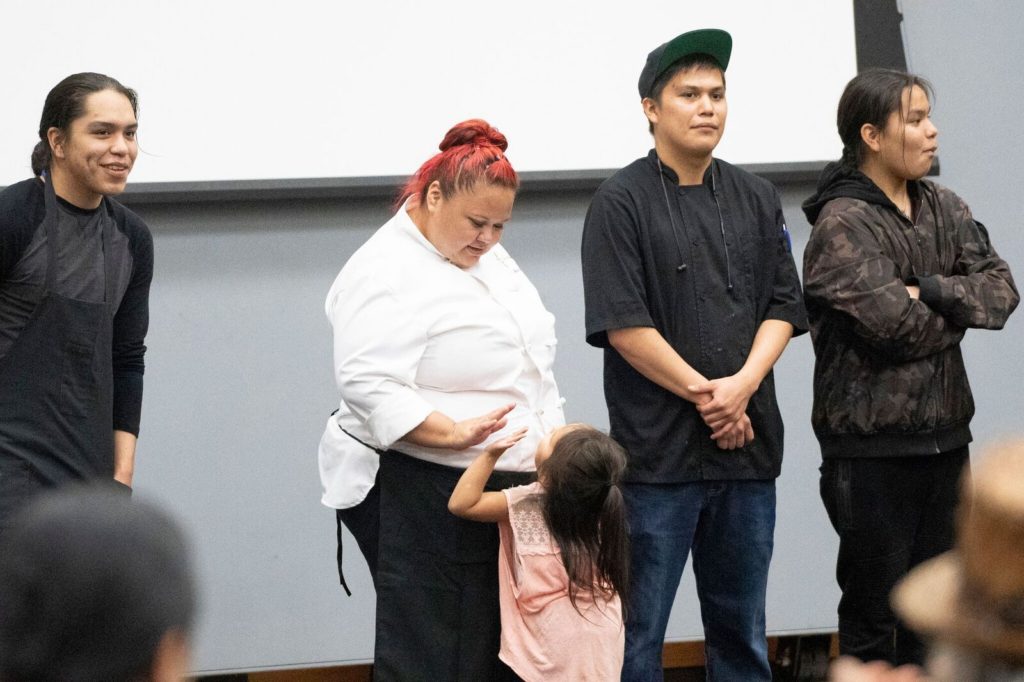 In the centre are the two Head Chefs Winnie Sam and William George.
Both were winners in Songhees Youth Traditional Foods Cooking Competition – Chopped Songhees.
Both Winnie and William furthered their culinary skills at Vancouver Island University's Professional Cooks Training courses.
Roy Louie, assistant cook to William George introduces himself.
From left to right:
Logan Louie, kitchen help for the whole team.
Phoenix Clark, assistant cook to Winnie Sam.
Chef Brandon Aris from Esquimalt High School has been teaching Songhees youth culinary arts since 2015.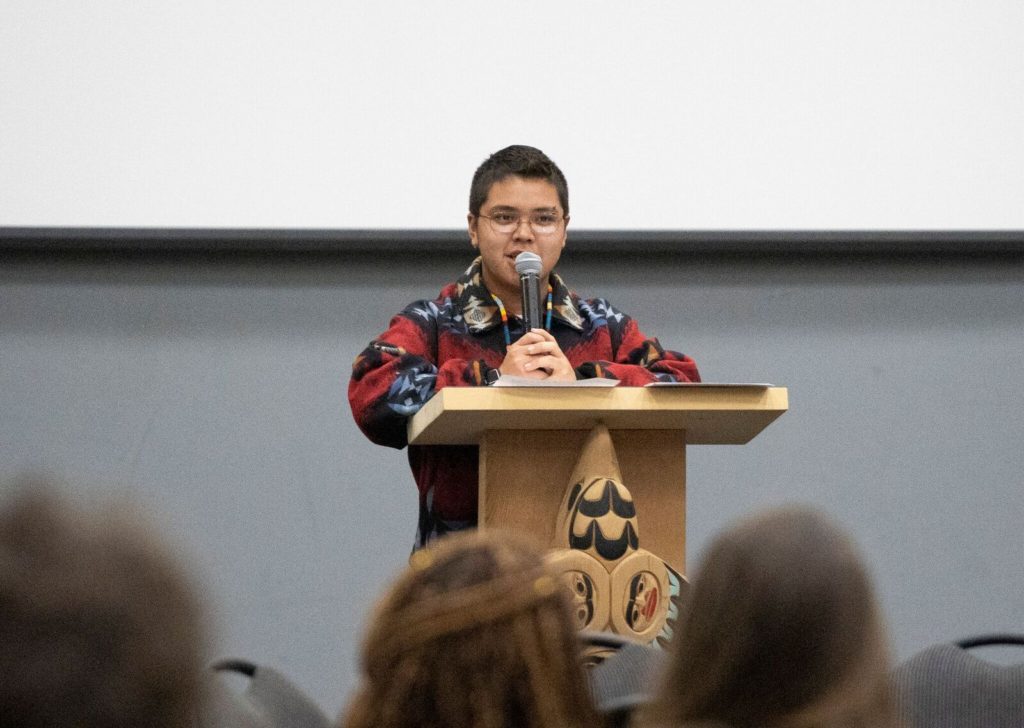 Songhees Academic Youth Leaders – speaker for SAYL – Eugene Sam.
Eugene welcomed guests and blessed the food.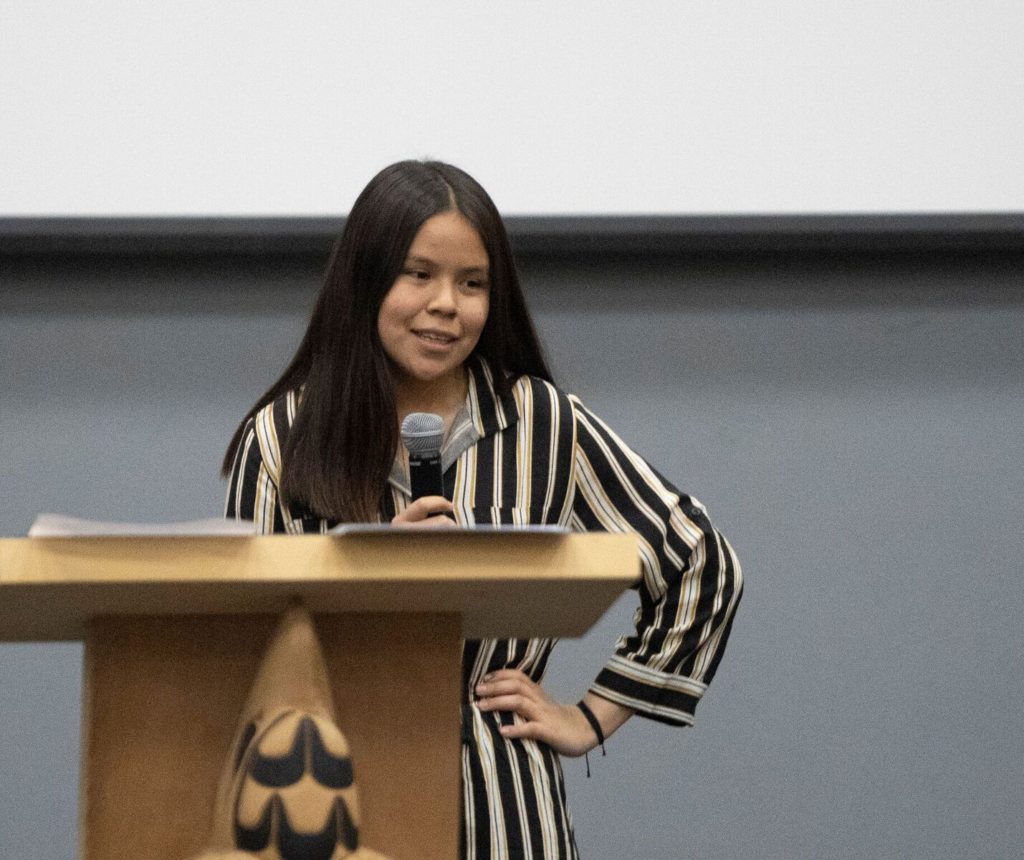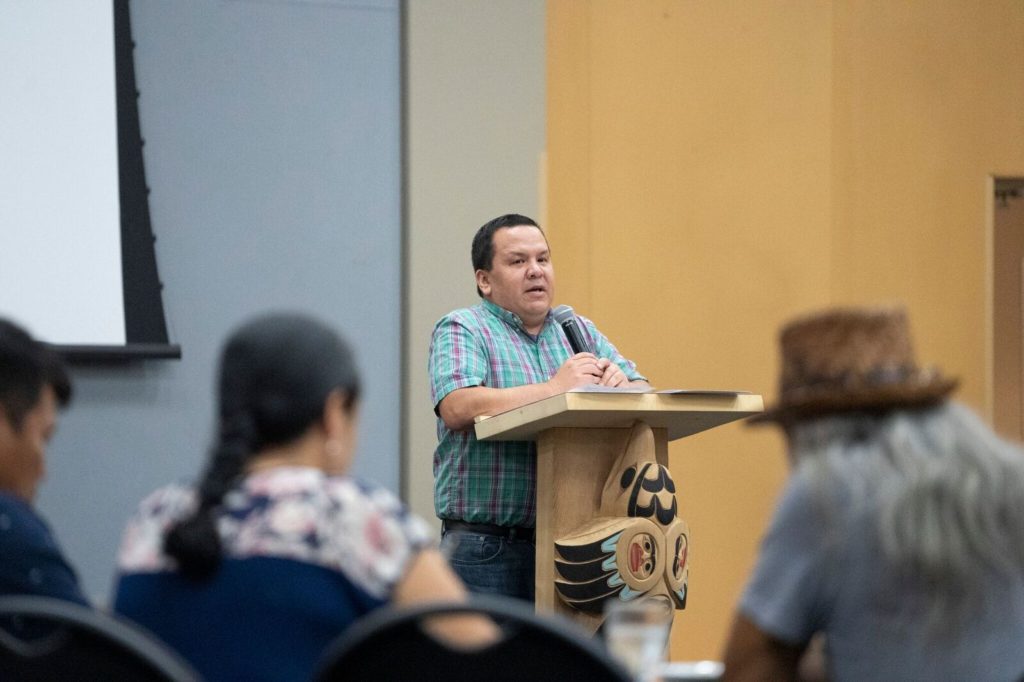 Songhees Academic Youth Leaders – speaker for SAYL – Cynthia Sam.
Chief Ron Sam welcoming guests to the Feast.
He also spoke of the importance of allowing our youth to do the work necessary to protect our traditional food systems.
He also thanked the University of Victoria staff for working with our youth on the Living Scienc Lab.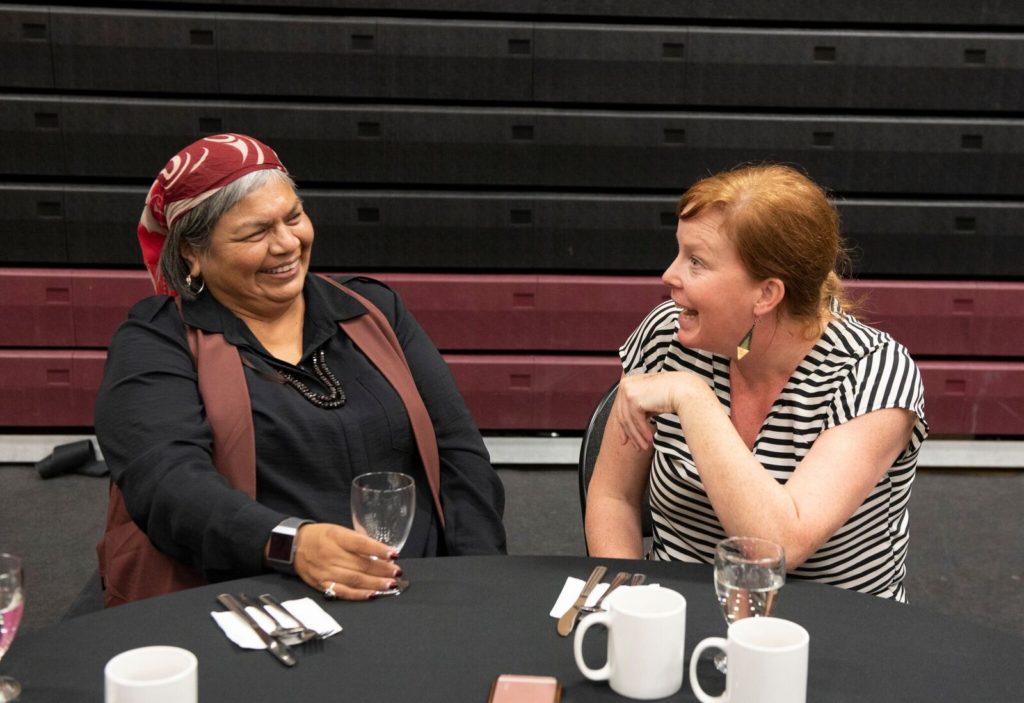 SAYL would like to thank VIHA's Fiona Devereaux and Caroline Sampson for providing the tea for this nights event.
Barney Sam is a member of Junior SAYL.  We asked SAYL and Junior SAYL members to assist with serving for this event.
They all done such a great job.  Youth as young as 7 served our guests.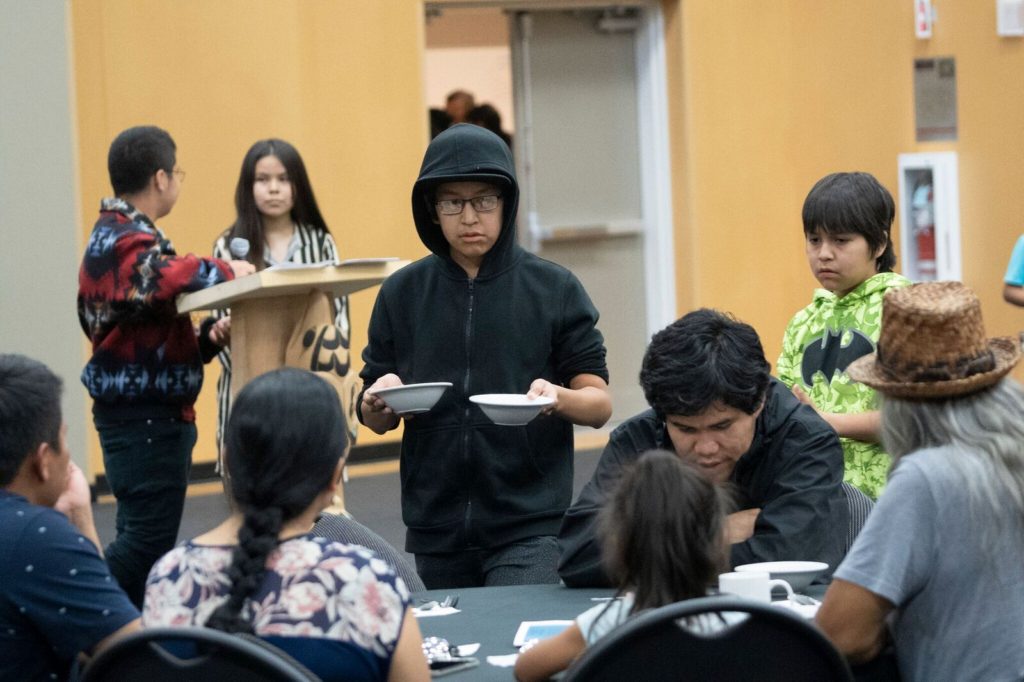 Nick Sam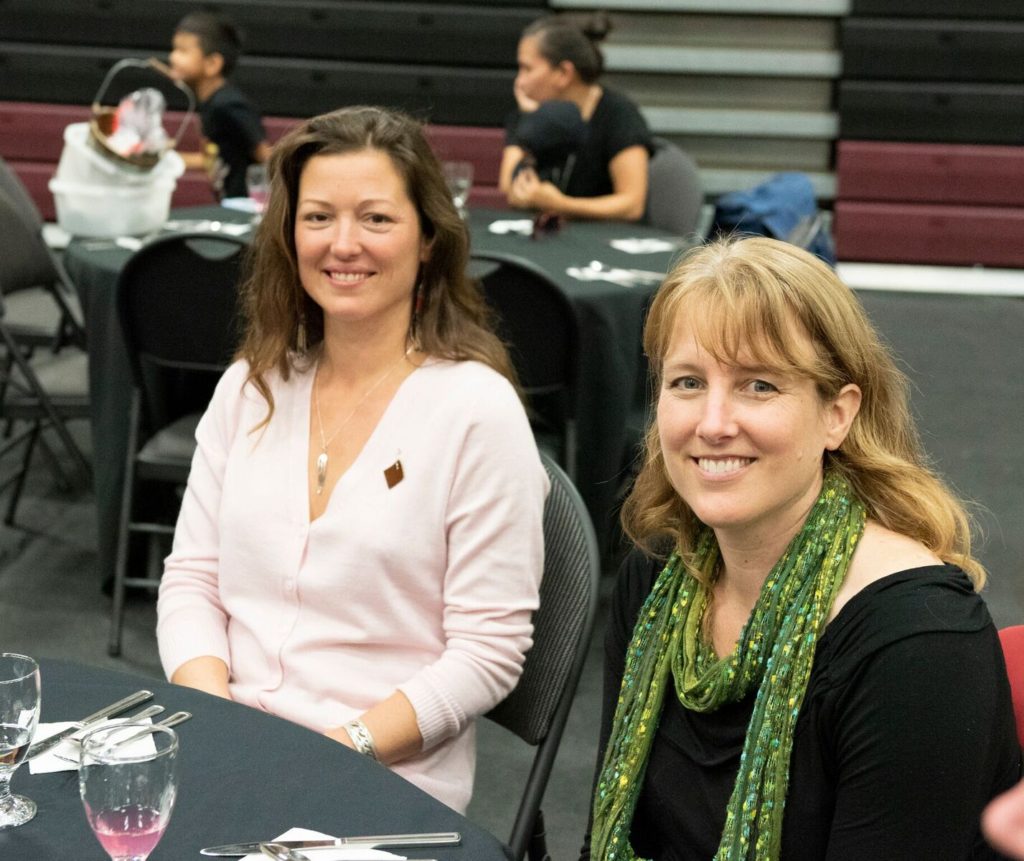 Crystal Tremblay and guest.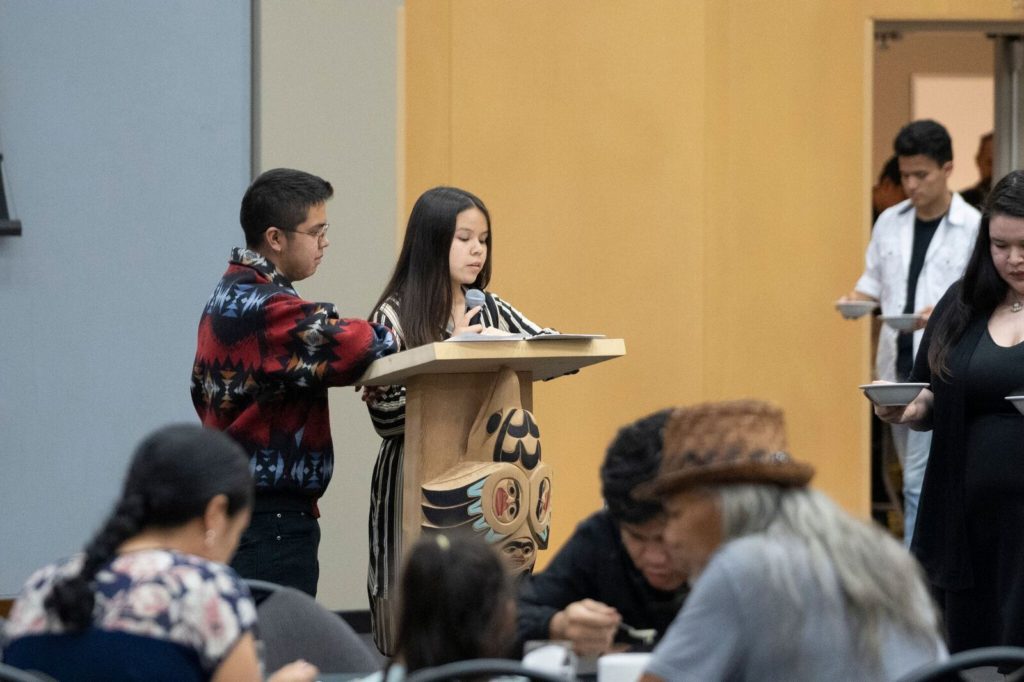 Eugene Sam and Cynthia Sam, Feasts MC's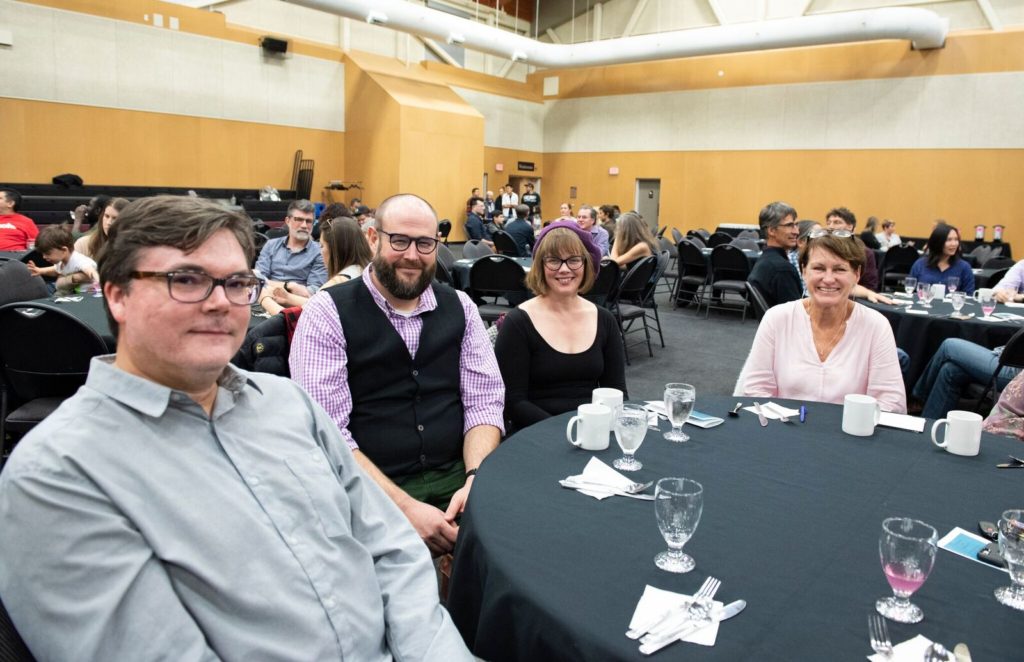 Darcy Matthews, Matt Huculak & wife and Maeve Lydon.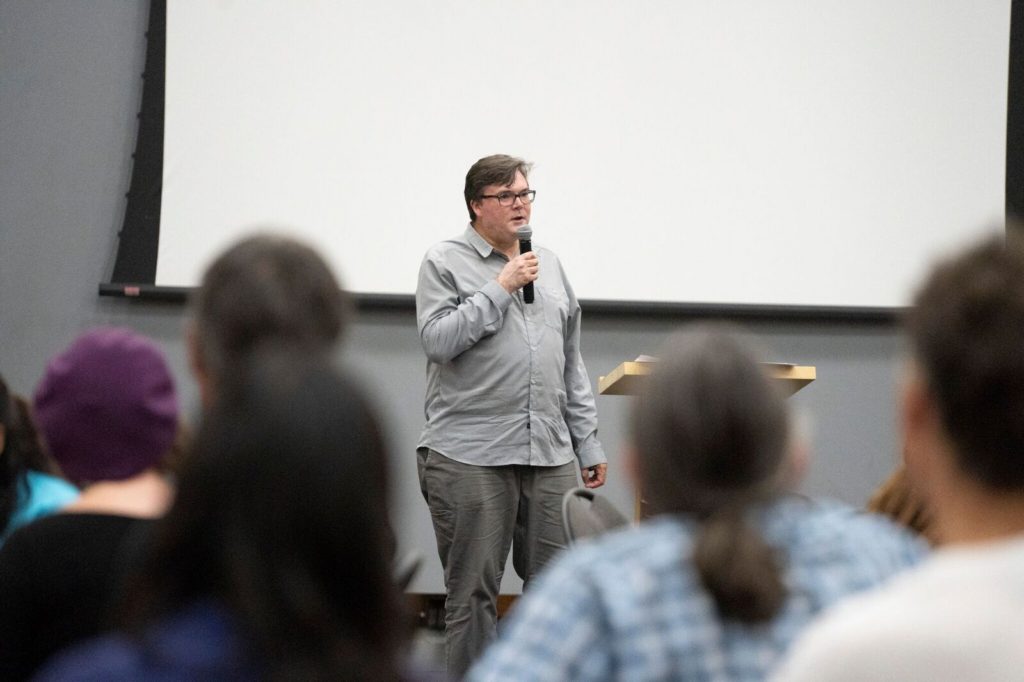 Darcy Matthews sharing his story about the work he's done with the Songhees Academic Youth Leadership group.