A community-UVic project that provides opportunities for Indigenous and non-Indigenous youth to engage in ecocultural education focused on water quality and biodiversity.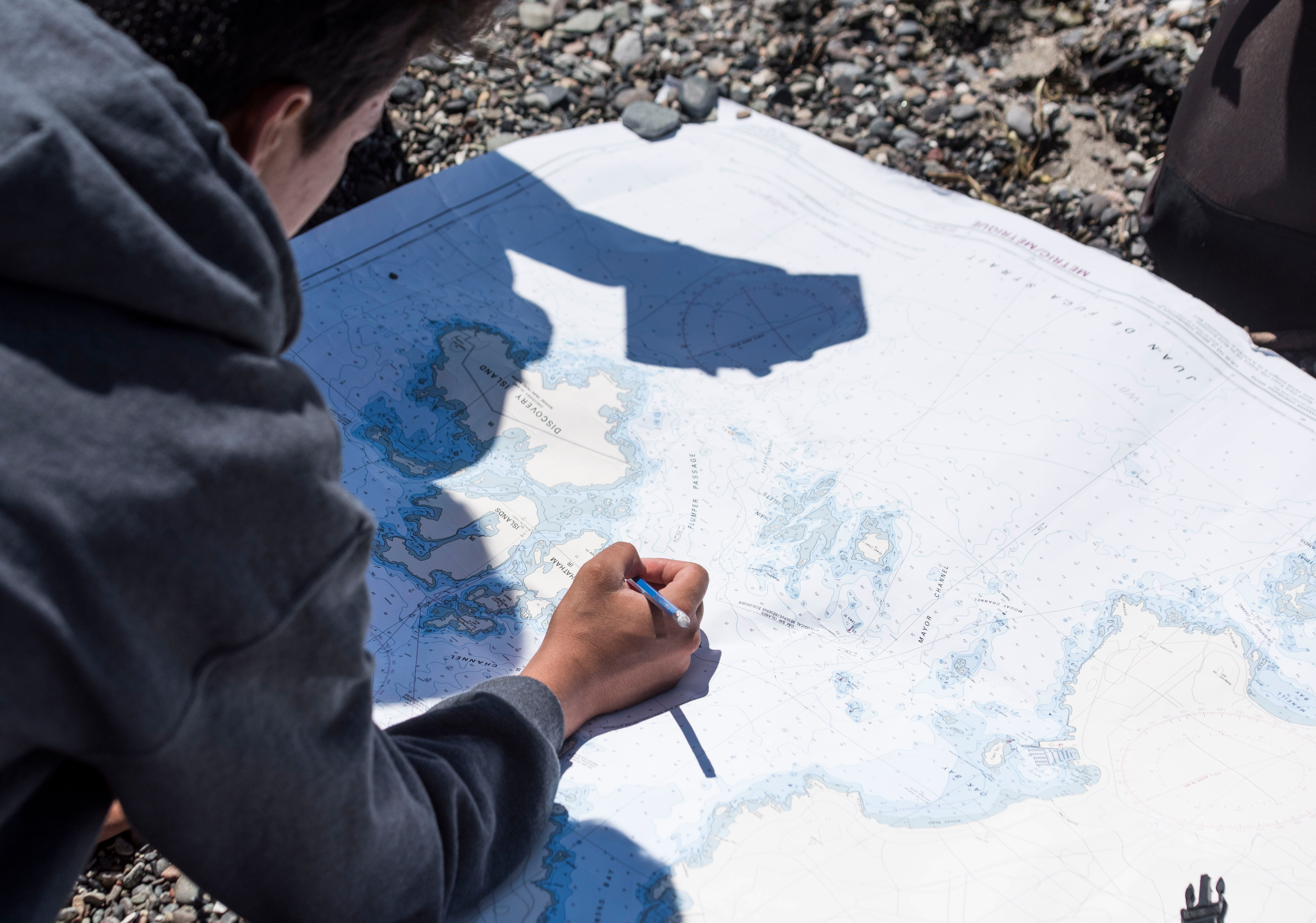 Connecting people to land and each other to support youth and ecocultural learning
The Living Lab Project is a collaboration between UVic, The Songhees Nation, and local secondary schools to provide students and community with the knowledge and resources needed to support the development of an environmental stewardship program within traditional Lekwungen territory. Living Labs integrates i) university expertise in research, teaching, and community engagement, ii) indigenous knowledge and 'ways of knowing' and iii) builds upon ongoing environmental and cultural restoration projects. Although a 'place-based' initiative, Living Labs also generates a broadly applicable curriculum for high school students that incorporates experimental design, field and laboratory protocols, data analyses, digital storytelling and community mapping. This project currently engages approximately 40 youth in research in Bowker Creek, in Oak Bay (KOHWEECHELLA), at TL'CHES (Discovery and Chatham islands) and in Plumper Bay adjacent to the Songhees Wellness Centre in Esquimalt. Students will present their methods and results via a community map, digital stories, and a field guide that includes Lkwungen names and meanings.