We are thrilled to announce that the National Science and Engineering Research Council (NSERC) will fund the Living Lab Project with a new Promo Science grant for two more years.  This means we won't have to apply again next fall!  Thanks to all of you (The Songhees and WSANEC Nations, the Xwaaqw'um Project, the Capital Region District, World Fisheries Trust, and from UVic, the Faculty of Science, the Office of Indigenous Academic and Community Engagement, Science Venture, the UVic Departments of Geography, Biology, Indigenous Education, History, Child and Youth Care and Environmental Studies, and the Community Mapping Collaboratory) for letters of support, office space, and the in-kind or cash donations.  It made a difference: the project has more than doubled its current NSERC funding for each of the next two years.  The Living Lab Project is also generously supported by the Horner Foundation (in partnership with the Songhees Nation) and the UVic Aboriginal Service Plan (coordinated by the Office of Indigenous Academic and Community Engagement and funded by the Ministry of Advanced Education).
Our goals for the Promo Science part of Living Lab for the next two years are to expand the number of participants and activities in our region, while continuing to balance fieldwork, lab work and community engagement.  Capacity building, largely through Science Technology Engineering and Math (STEM) training (in school and on the land/water) will be a key feature of the upcoming program.  Also, Eco-cultural Restoration (focussing on the Reef-Net Fishery and on Clam Gardens) serves an excellent 'umbrella' covering such subjects as water quality testing, invertebrate and zooplankton diversity, willow silviculture, and ocean plastics surveys, just to name a few.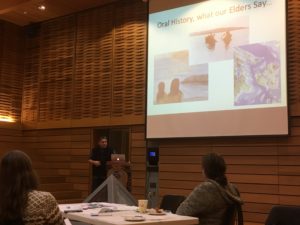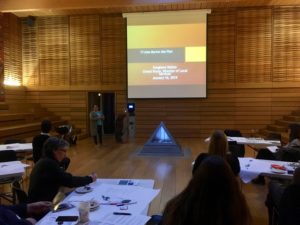 Please stay tuned for regular updates and for opportunities for learning and sharing on and off campus in the coming months.
Sincerely,
John Taylor (UVic Science-Biology), Nick Claxton (W̱SÁNEĆ Nation/UVic Child and Youth Care) and Maeve Lydon (LLab Project Manager)